If you need to save a file two in two or more folders in Drive, Google Drive has an option for this and can also save you the trouble of properly managing them. Not often we do need to have the file in more than one location, having duplicates is just going to complicate things. In Windows, we make a shortcut to the file, and since there is no similar option in Drive we are going to use a different approach.
Basically is not a workaround, but this option is not displayed in the right-click menu or in the toolbar. All you have to do is select the file(s) and use a keyboard shortcut Shift+Z. It is listed in the keyboard shortcuts under the name
Keyboard shortcut (Drive)
Shift+Z —> Add selected items to a folder
To save the file in two or more locations you have to use Drive app through your browser on a Computer. First, you have to select the file/files and use the keyboard shortcut Shift+Z.
Note: This option is not available on Google Drive app for Android, if you want to Save a File in Two or More Folders in Drive go to Desktop version.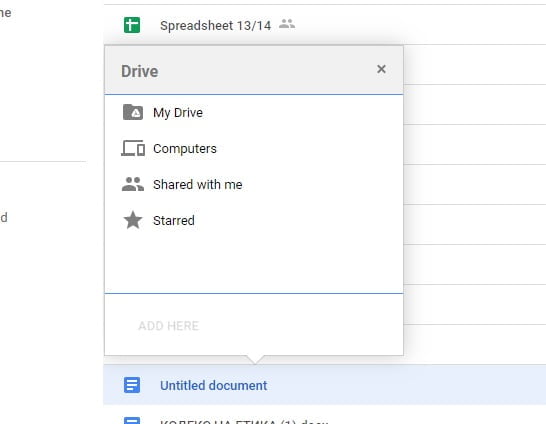 This preview is when you have list view on your Drive, if you have grid view activated it is going to look like this: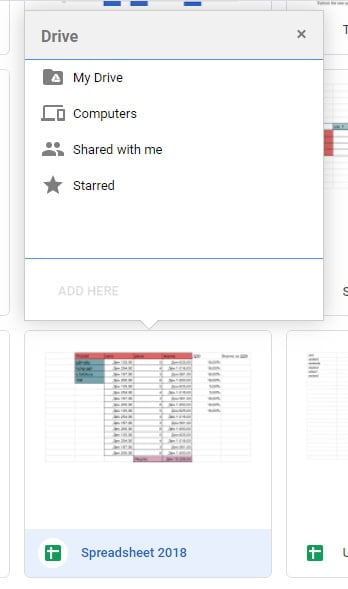 After that, from the displayed menu you can navigate to the folder you want and press the Add button. You also have an option to create a new folder with the icon button next to the Add button.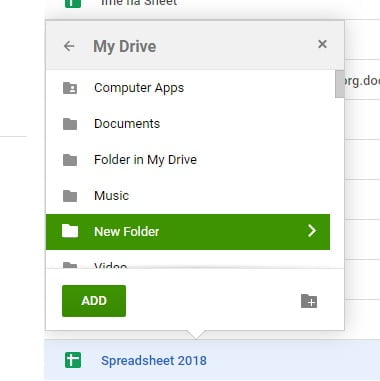 Managing the File Locations
Having the file present in more then one location can be a big problem if you don't have an insight on all the locations. Google Drive lets you easily track all the locations on the file and you can easily delete them, all from the detail panel.

On the details pane, you can see a preview (if possible), all the details like type, size, owner, date and etc. Also, you can see the Location of the file, and if the file has more than one location they are all going to be displayed here.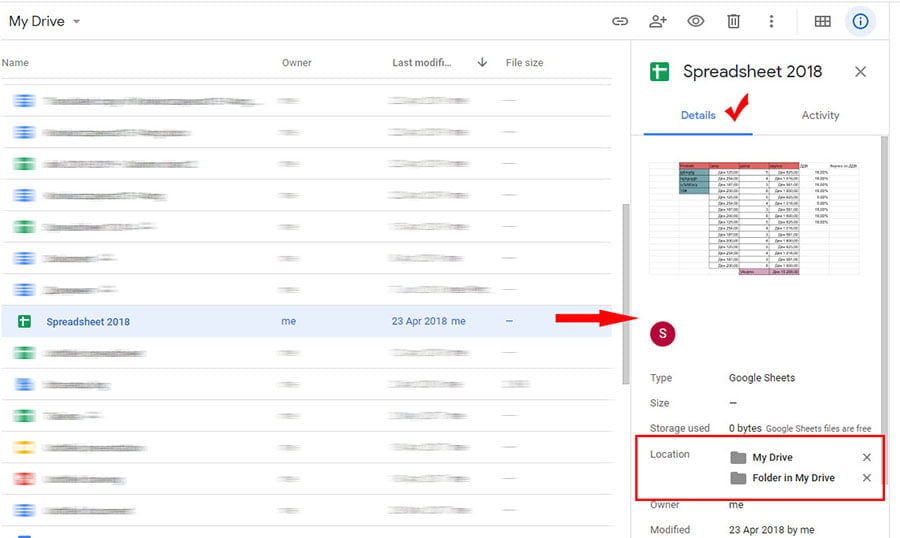 As you can see it on the picture, it locates my file in more than one location. It is located in "My Drive" and "Folder in My Drive". To quickly remove the file from one location you can click the x icon next to the folder you want to remove.