A new option in Gmail lets you send your received emails as attachments. No more forwarding each individual email separately, Gmail now lets you select more than one mail and send it as attachments. This will save a lot of time for a lot of people.
There are two ways to do this. The first one is to drag and drop the selected emails to your new message window. You can drag and drop one email, or select multiple emails. Check the image to better understand the process: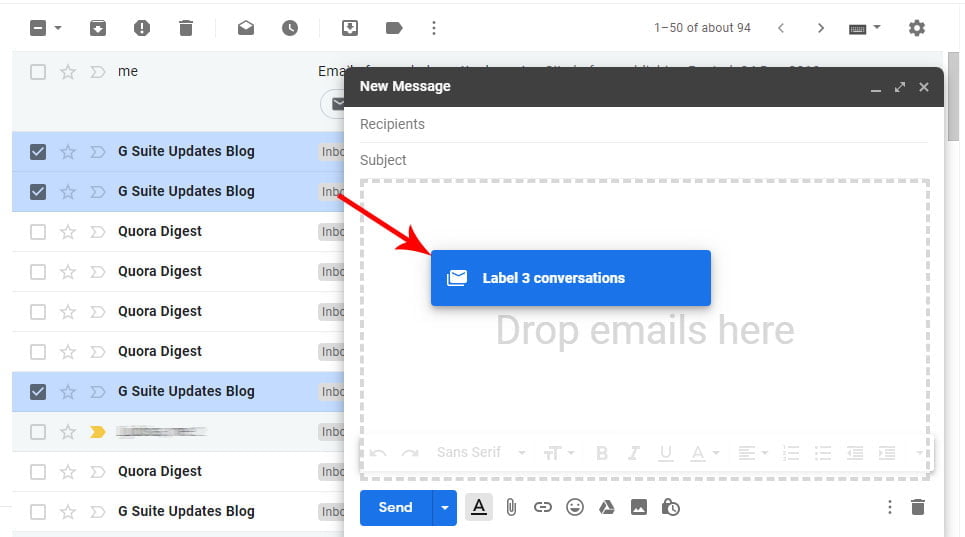 The second way is to select one or more emails and from the three-dot menu select "Forward as attachment". You can also select this option from the right-click menu.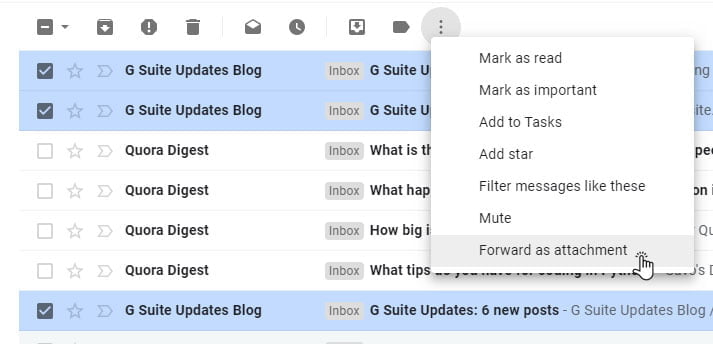 The email messages are going to be attached to your draft message.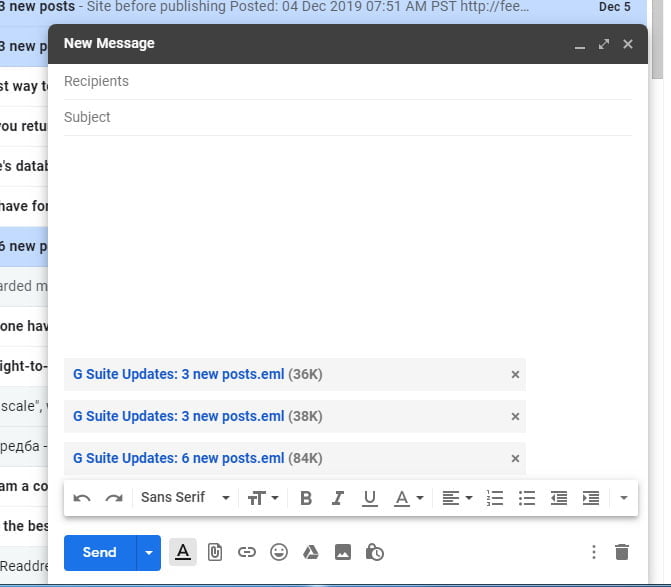 On the next image, you can see how the received message looks like: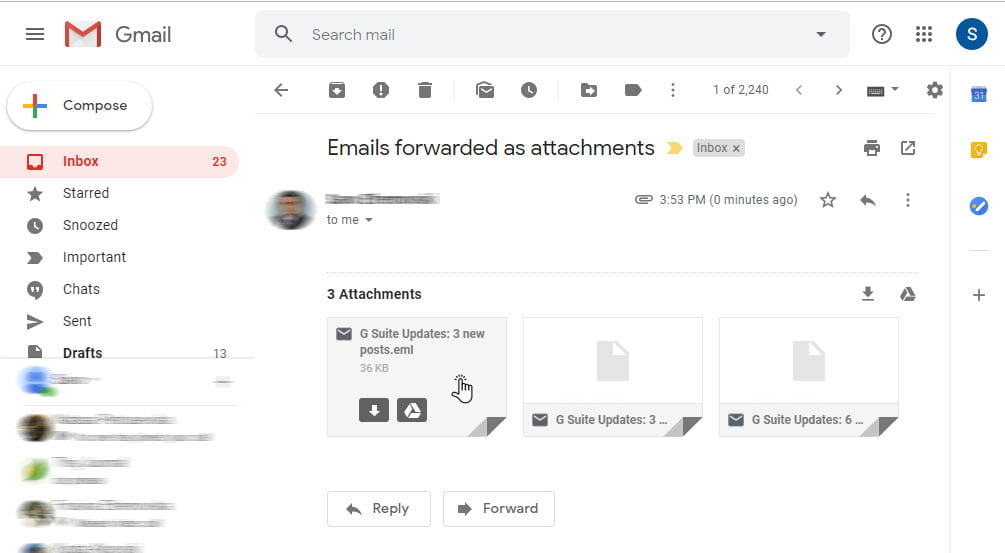 As you can see, you can download, save to Drive and preview the attached email message. If you click on the attached message to preview it, Gmail is going to open a new Chrome window and display the email.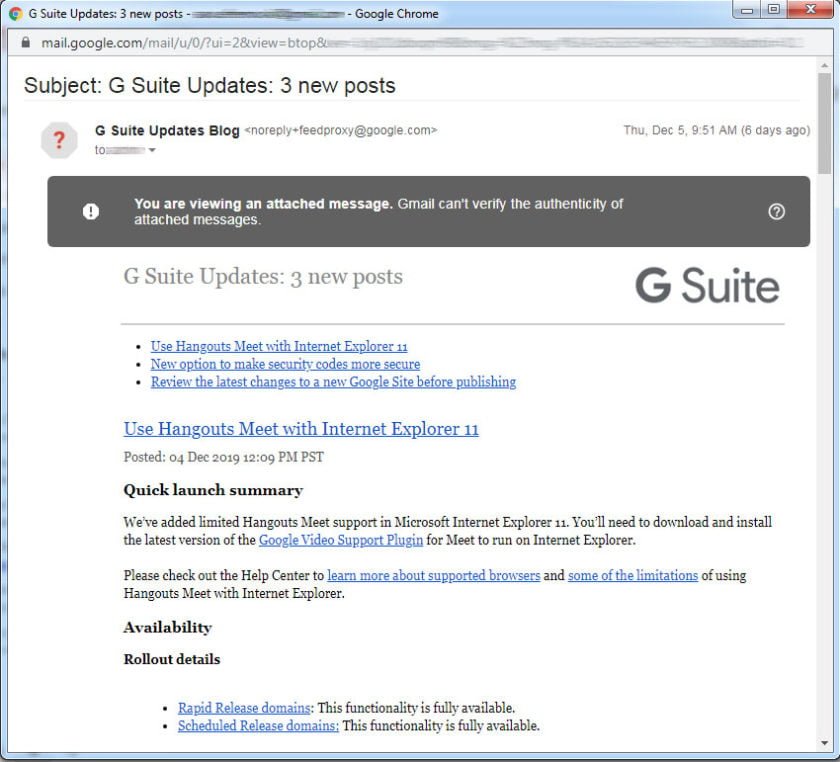 The attached email messages becomes .eml files and you don't have a limitation on how many messages you can attach.
This feature is not available to all Gmail users at this moment, Google is rolling out this gradually, but by the end of January 2020, this feature should be available to everyone. Read more on this feature on GSuit Blog